(Don't Give Me) the Ring Around
Posted March 26, 2015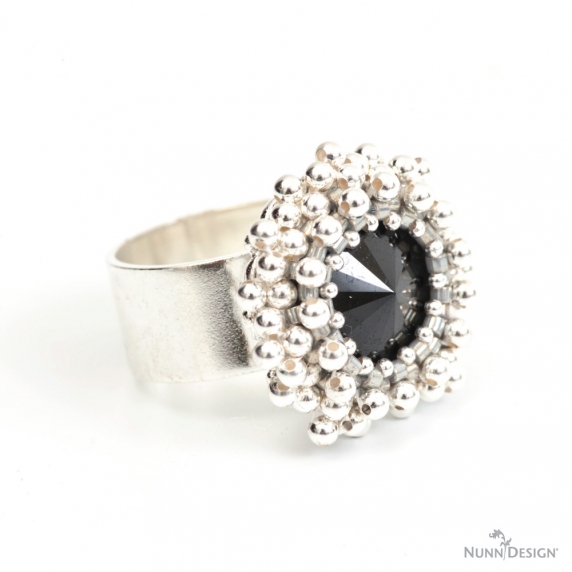 Join me this Saturday, March 28 at Kat's Bead Boutique from 10:30 AM to 1:30 PM and let's make this fabulous beaded ring.
You'll learn how to bead embroider around a sparkling crystal and embellish it with glass and metal seed beads. Add a beautifully crafted ring shank from Nunn Design to turn this stunner into a gorgeous cocktail ring. This ring can be made in silver or gold.
I know you want to bead with me and make this beauty, so don't give me the ring around and reserve your spot at Kat's Bead Boutique by calling 610-432-7545. The cost of class is $30.
Kat's Bead Boutique is located at 725 North 19th Street in Allentown.
» Share: