Gift Guide: Jet Setter
Posted December 14, 2014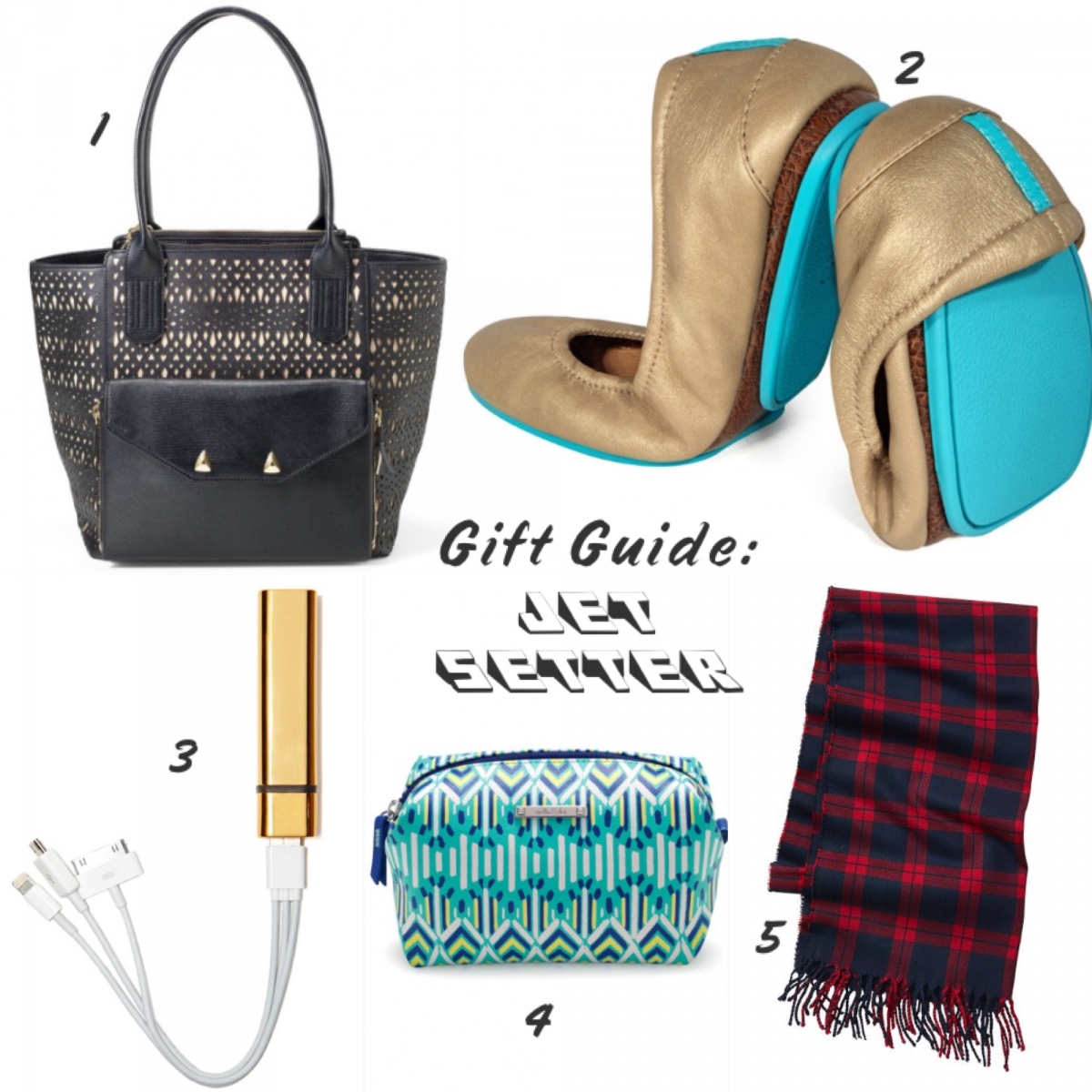 The Shift Tote This is a perfect tote for the gal on the go because it does double duty as a clutch. Easily shift from the tote bag during the day, into the clutch at night by unzipping the front section. It has a stylish perforated design made out of waterproof saffiano leather. $99 when you spend $50 or more.

Tieks These comfortable, designer ballet flats fold up to fit in your purse so you can wear them at any time, or all the time. They are great for the jetsetter whose tired soles need a break from heels. Made of Italian leather and available in a variety of colors, they come in a gorgeous gift box with a travel tote to easily carry around. $175

Gilded Portable Charger A sleek. portable charger is just what a girl on the go needs to make sure she's always at 100% The rechargeable battery has 2600 mAh, which gives you one full charge. It comes with a universal wire to charge a variety of electronics. Everyone knows a full charge is as good as gold! $40

Pouf Find what you're looking for with this colorful pouf that keeps you organized in style. Use it to store cosmetics, tech accessories, jewelry or other travel essentials. Glam it up, touch it up--you've got it in the bag! $24

Plaid Blanket Scarf This wardrobe staple has both form and function. The classic plaid scarf will be stylish with her winter coat and keep her warm when used as a blanket during her travels.
» Share: