Pearl Paved Pathway Class
Posted March 28, 2017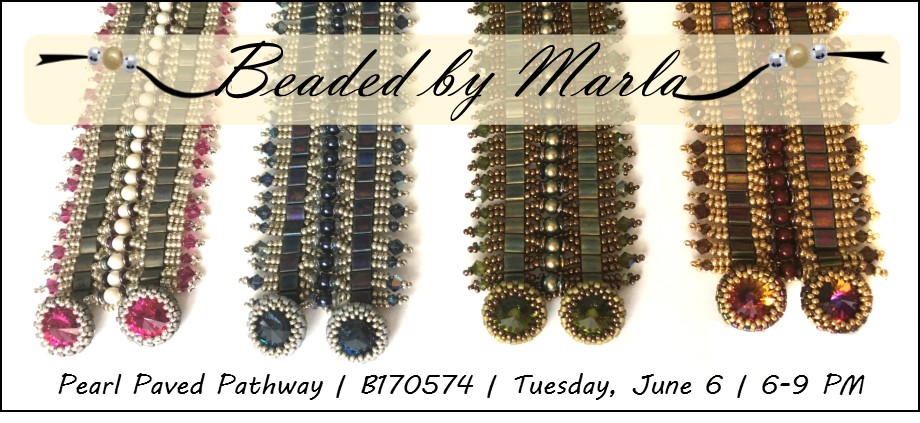 This is one of the bead weaving classes I'll be teaching at The Bead & Button Show in Milwaukee, WI this summer.
I just finished creating all the different colorways in which the bracelet can be made. The color combinations include silver and fuschia, Montana blue and pewter, olivine and bronze and volcano topaz and gold.
This particular bracelet incorporates multiple bead weaving stitches with various sizes and shapes of beads to create a Swarovski crystal and pearl embellished bracelet. The clasp is composed of bezeled rivoli crystals to create a functional focal point on the bracelet.
When you take this class, you will learn how to combine multiple bead weaving stitches, including herringbone, ladder, peyote, and embellishment stitches to create a bead woven bracelet. Students will also learn how to bezel crystal rivolis as a handmade clasp for this bracelet.
The only Prerequisites for this class are prior peyote stitch and bead weaving experience.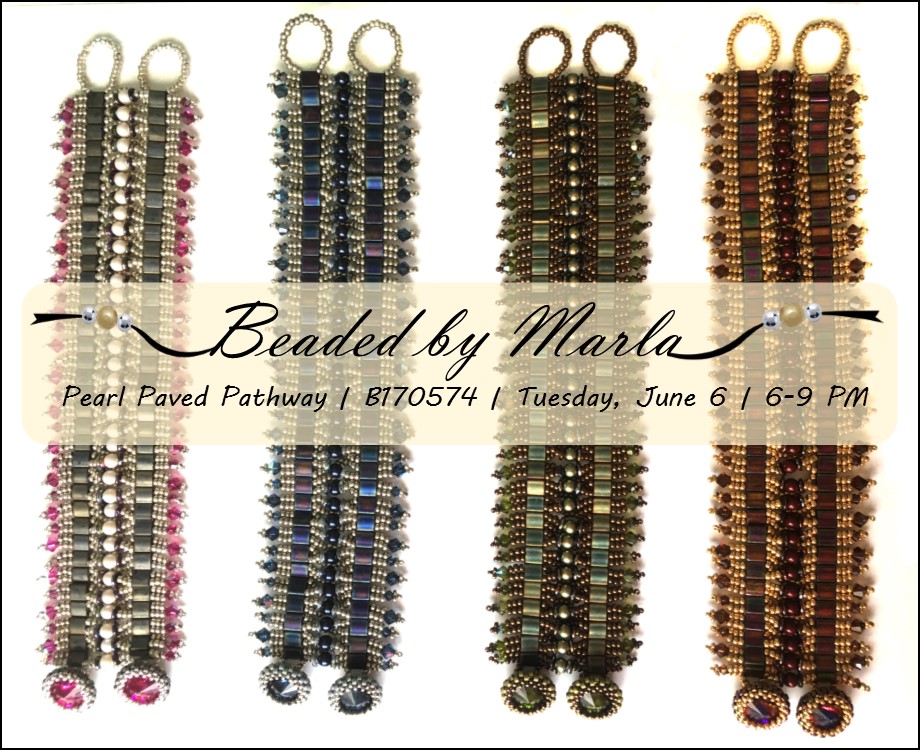 » Share: